Greetings and welcome to our first blog article!
This space will be an important communication channel for Novyspec, be it about our products, applications, partners or other news concerning the company. Please don't forget to register to receive important updates! 2018 got off to a flying start for us with our presence at CES 2018 in Las Vegas, as part of the French IoT group of stands in Eureka Park.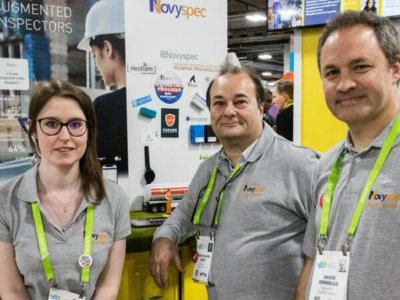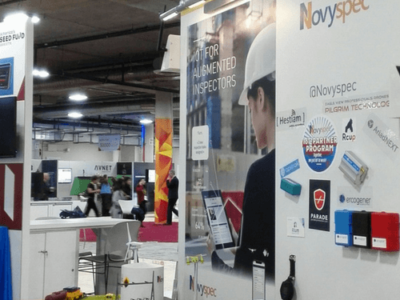 The blogger Olivier EZRATTI described Novyspec's presence as an "unsuitable choice". You could argue in favour of this because Novyspec's target audience is not the "consumer" and we don't manufacture "electronics". So why go to the CES?
The results speak for themselves: over 200 contacts, mainly from France, the USA, India and China. Our presence was clearly warranted for those vistors looking for innovative solutions for their companies. We were a pertinent choice to represent French excellence in software editing, IoT and the SmartFactory.
Pictures speak louder than words, as with our CEO's snapshot of our rapidly-filling business card box!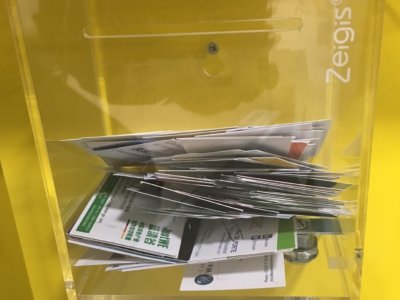 We are busily building our relationships with these promising contacts and working on requested prototypes, but we are never too busy to answer all your questions on industrial inspection, putting IoT to work in the field, the importance of our partners and so on.
Please visit us again soon!
PS: We would like to thank the whole team at La Poste/French IoT for their excellent support during both the CES and its preparatory stages. Their stand's atmosphere was productive, businesslike but also relaxed.